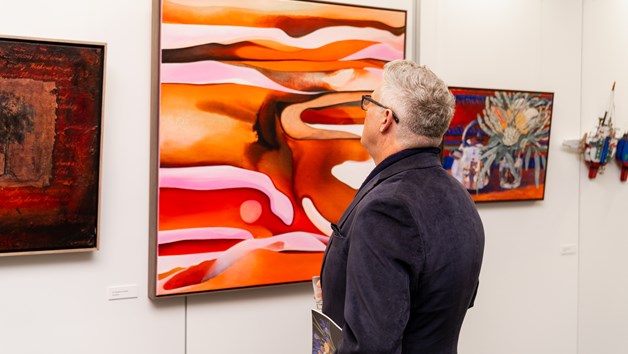 12 AUG 2023 - 27 AUG 2023
11:00 AM TO 3:00 PM
Town of Claremont Administration Building
The Town of Claremont Art Awards & Exhibition will once again be taking place in 2023.
Address: 308 Stirling Hwy, Claremont WA 6010
Now into it's eighth year, the Town of Claremont Art Awards & Exhibition offers WA artists the chance to win part of an $11,000 prize pool.
Entries are sought across a range of genres and  mediums, with selected entries available for the public's viewing during the exhibition period running from the 12-27th August at the Town's Administration Building.
This event is a favourite on the Town's event calendar for the high-quality and unique selection of artworks which are put forward from a very talented pool of artists.
All selected artwork will be available for sale.
Artwork will be available for viewing during 9am-5pm Monday-Friday and 11am-3pm Saturdays and Sundays. No entry fees are charged to view the exhibition.
If you are a local or established artist and are interested in entering, please visit our Art Awards & Exhibition page here.