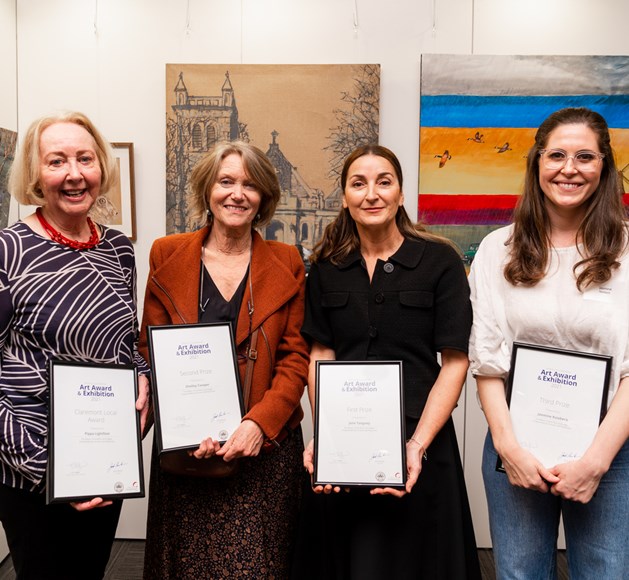 Call for Artists - 2023
Applications are now open to local or established artists to enter the Town's biennial Art Awards.
Now into it's eighth year, the Town of Claremont Art Awards & Exhibition offers WA artists the chance to win part of an $11,000 prize pool.
Entries are sought across a range of genres and mediums, with selected entries available for public viewing during the exhibition period from the 12th-27th August at the Town's Administration Building.
Entries are due Sunday 2 July.
Full Terms and Conditions can be found here.
Click here to enter the Art Awards