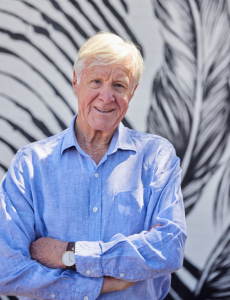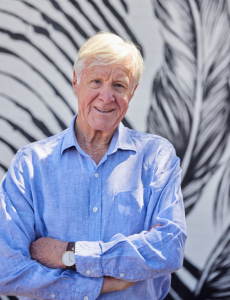 Mayor Jock Barker
September Update
Dear residents,
Works are underway on the upcoming Claremont Community Centre on Bay View Terrace, an exciting new space that will become an important facility for the residents and community. A key vision is to include programs and activities for all ages including the youth of Claremont.
The Town is seeking feedback from 12–18-year-olds on what types of indoor activities, programs, social groups, or similar things that they'd love to be involved with. The survey is available by visiting this link.
2023 Ordinary Council Election
The Town of Claremont is holding an election by postal vote on Saturday, 21 October 2023 to fill four vacancies in the office of Councillors. Election Packages have now been sent to all electors on the local government electoral roll. For more information on the election process or candidates, visit the council elections page.
Under the Sea Adventure Trail
The school holidays are here again and the Claremont Town Centre is looking for Perth's best ocean explorers to take on the Under the Sea Adventure Trail. Grab a map, make your way around town and find the hidden sea creatures, with special prizes and surprises along the way. I look forward to seeing all the adventurers around Town enjoying the school holiday fun. Find out more here.
Fashionable Stories
Claremont Museum's latest exhibition, Fashionable Stories, looks at the clothes people wear for certain occasions and the stories and memories they evoke.
The exhibition will display clothing worn by people in the Freshwater Bay area and will explore the situations in which these outfits were worn, why they were chosen, and what they can tell us about the wearer and the time period.
Fashionable Stories opens on Monday 30 October and will run until April 2024. Entry is free.
Next Ordinary Council Meeting
The next Council meeting will be Tuesday 31 October 2023. Please visit our council meetings page for more details.
Regards,

Mayor Jock Barker
Thank you for your feedback!