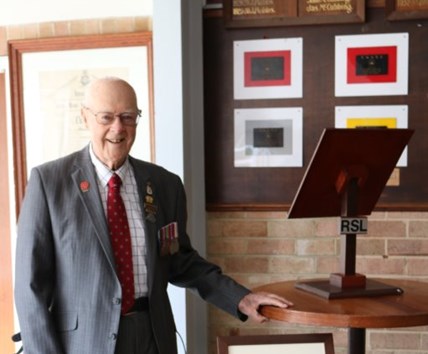 Public Notice

General news
The Town would like to acknowledge the passing of Mr Geoff McClements.
It is with much sadness that the Town acknowledges the passing of esteemed community member, Mr Owen Geoffrey "Geoff" McClements on Tuesday 22 August 2023.
Geoff passed away peacefully at 100 years of age and leaves behind a legacy of remarkable community service and dedication.
A long-time resident of Claremont who grew up on Goldsworthy Road, Geoff was a WWII Navy Veteran and a long serving member of the Claremont RSL.
In 2016 in recognition of his many years of service, Geoff was awarded the significant achievement of ANZAC of the year.
Geoff was awarded the honour of Freeman of the Town in 2017 as further recognition of his outstanding commitment and contribution to the Claremont community, including his services to the Claremont RSL.
The Town would like to extend sincere condolences to Geoff's family, friends and colleagues during this time of mourning.
Lest we forget.