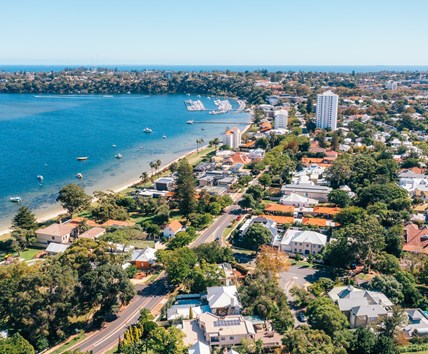 The Town of Claremont has been rated the number one local government in a community survey undertaken by almost 70 councils across Western Australia.
Earlier this year the Town of Claremont put itself out there by asking a tough question – what do you think of us?
To find the answer, we engaged independent research company CATALYSE to conduct the MARKYT Community Scorecard, a study that surveys the community on a range of different areas and provides a comprehensive analysis of a local government.
We're proud to announce that the Town of Claremont was rated the number one local government of almost 70 councils who have undertaken this survey.
The study provides an 'overall performance index score' as a combined measure of a local government as a 'place to live' and a 'governing organisation'. Town of Claremont received a score of 80 and is now considered the industry leader, rating 4 index points higher than the second rated council, and 15 points higher than the industry average.

The Town was also rated the industry leader in several sub-categories, including:
Governing organisation
Council's leadership
Streetscapes, trees and verges
Community safety and crime prevention
The survey rated the Town above industry average in all 36 sub-categories, with most areas improving on the previous study undertaken in 2017.
Mayor Jock Barker said the results indicate a positive relationship between Council and the community.
"We received a great response from the community, both in total responses and what those responses said about the Town of Claremont," he said.
"It's fantastic to see such strong results. However, there is always room for improvement, and we will listen to what the community had to say and work to achieve even better results in years to come."
CEO Liz Ledger spoke fondly of the Town's administration staff after receiving the results.
"The Town of Claremont is full of dedicated professionals who work tirelessly to make the Town a great place to live, work and visit. These survey results show the hard work is paying off."
While the Town rated highly or above industry standard in most categories, there are some areas that the Town will be focusing on improving which include:
Planning and building approvals
Sustainable practices
Waste management services
Youth services and facilities
Parking management
The Town received 1,164 responses to the survey which is more than 10% of the population, resulting in a significant dataset from which to draw conclusions. The majority of respondents were residents and home owners.
A summary of the results is available here.